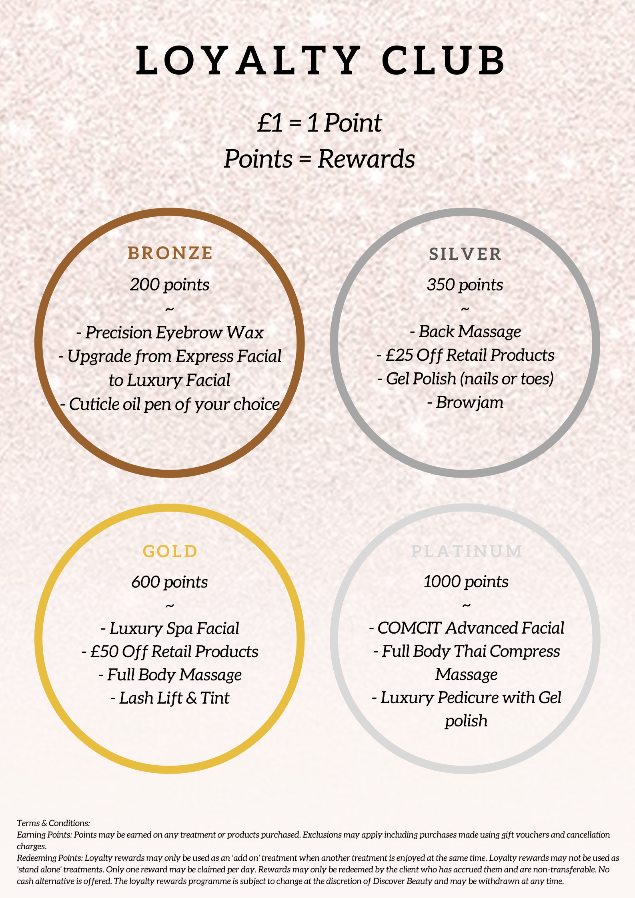 Earn rewards whilst being pampered!
Every pound you spend with us will automatically convert to one point. Save up your points and pick from one of these fabulous rewards!
Check your points balance by logging in to your account here! Don't worry if you haven't logged in before, just use the forgotten password link, or if you don't have an account with us, just drop us an email to let us know your preferred email address and we'll create one for you.