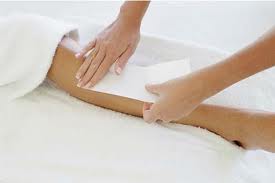 Lip: £5
Chin: £5
Lip and Chin: £8
Eyebrows: £6
Eyebrow, Lip and Chin: £12
Forearm: £10
Full Arm: £15
Underarm: £10
Basic Bikini: £12
Extended Bikini: £15
Lower Leg: £15
Upper Leg: £15
Full leg: £25
Full Leg plus Bikini: £30
Full Leg + Intimate wax: £45
Bum Cheeks: £5

Intimate Waxing - Hot Wax
In order to ensure your hair is the optimum length we usually advise our clients to wait 2-3 weeks from shaving, or 4-5 weeks from waxing before an intimate waxing appointment: Too short, and a smooth, long-lasting finish may not be achieved… Too long, and the treatment will take longer and be more painful for you.
Please be aware you will be asked to remove your underwear for the following treatments. This is to allow your treatment to be done quickly and cleanly.
G-String (Thin strip left, nothing removed from underneath or behind): £20
Brazilian (Thin strip left, everything removed from underneath,not from behind): £22
Hollywood (Everything removed from front to back, landing strip left if requested): £25
Gents Waxing
Chest: £20
Back: £20
Chest and Back: £35
Upper arms: £15
Unfortunately at this time we do not offer any intimate waxing treatments for gents, however for any other waxing queries please do not hesitate to ask.